FiT Construction Division plans, executes and manages all aspects of the industrial and process construction projects .It carries on the international project standards and procedures strictly, highly efficiently. We monitor the detail execution of the project process to ensure a correction of each step of the project. The division is well-equipped to execute multi-disciplinary plant construction projects associated with various industries.
1.Construction Execution
With precise strategic planning, we can always have projects executed and implemented through fast-track schedules, rigorous construction standards, technical BIM software, and innovative design-build plans.FiT team comprises experienced mechanical, electrical & Instrument, chemical, process engineers, master craftsmen, equipment specialists and many more divided into the following disciplines and crafts: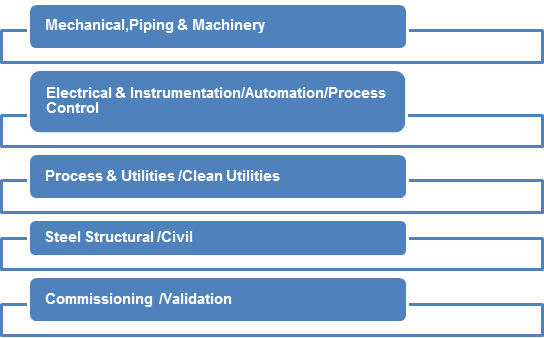 2.Detailed Process Engineering
Detailed process engineering is always at the core of our capabilities. FiT offers P&ID development, piping and equipment specifications, pilot plant studies and Process Hazard Analysis ,debottlenecking and process optimization, area laser scanning and virtual system installation, 3D modeling and equipment arrangement drawings with bill of materials and ISO take-offs.

3.Liquids Processing and Bulk Solids Handling Technology
FiT also is your partner of processing liquids and handling bulk solids. Our detailed process engineering team is very experienced in the following unit operations and we are a true systems integrator bringing together component subsystems into a whole and ensuring that those subsystems can function together.
(Click Here for Detail Introduction)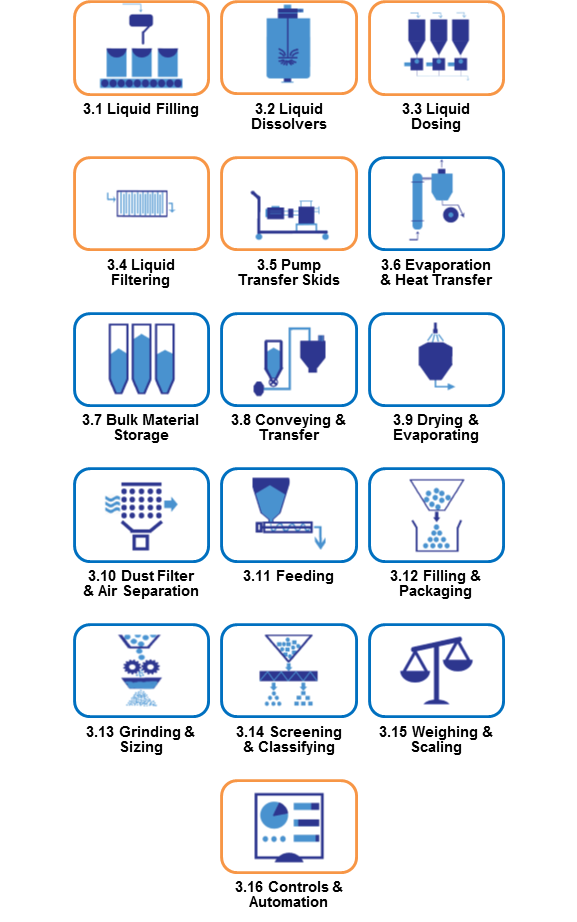 (Click Here for Detail Introduction)
4.Process Optimization
FIT engineers will walk your plant with you to provide their expertise on your process system optimization to help you achieve operational excellence. FIT specializes in efficient process engineering and process management by assisting with elimination of loss and waste, as well as saving energy.
FIT will adjust your current operations or build a fully optimized new process in order to minimize cost and maximize throughput. FIT will design to enhance equipment utilization, yield, product quality, safety, performance, operating procedures, and control optimization.
By optimizing your process, you will save money over time. Your facility will cost less to operate and your equipment will last longer. FIT engineers can assist in reducing energy consumption, raw material consumption, and inventory levels.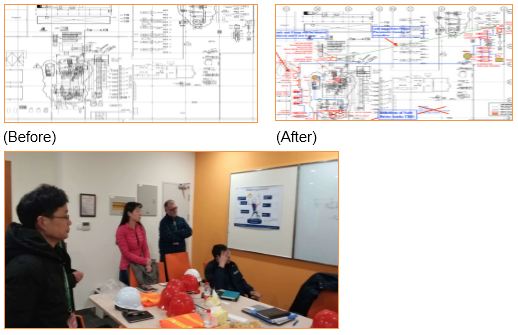 5. Project Management
FIT Project Managers will lead your project from concept to completion on budget and on-time. Using FIT to manage your project, you will know you will always have a single point of contact that will communicate with you diligently throughout your entire project process.
With FIT managing your project, you can be sure that we will handle all aspects of the project: procurement strategy, quality assurance, organization, safety management, validation and operator training.